Guide for Co-operating Agents / Brokers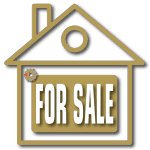 Co-operating agents/brokers representing their clients (perspective buyers) are an integral part of Domus Optima Real Estate Auction system.
To earn a commission for representing a successful buyer (an auction winner successfully closed on the property), the co-operating agent/broker should either be officially appointed by the buyer upon registration for the Domus Optima Real Estate Auction and accept this appointment, or should officially refer the buyer through Domus Optima Affiliate program and the buyer confirms this referral upon registration for the auction.
Co-operating agent/broker manages many traditional real estate functions within Domus Optima Real Estate Auction process, including, but not limited to:
Accompanying the perspective buyer to pre-auction events.
Helping the perspective buyer to determine the market value of the property prior to the auction (check due diligence package, market conditions, comparables, etc.).
Helping the perspective buyer with terms and conditions of the auction.
Assisting the perspective bidder with Domus Optima Real Estate Auction registration, paperwork and bidding strategy (if needed).
Assisting the successful buyer (auction winner) in pre-closing and closing events.
The following step-by-step guide will provide you with the essential information on the auction process to ensure that you are comfortable with every step of your new auction journey.
You may also check our Frequently Asked Questions section or contact us if you require any additional information or assistance.