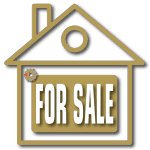 Buying at Domus Optima Real Estate Auctions is a fantastic way to secure your next BEST HOME you are after. Find what you love and bid online at your convenience from the comfort of your home or on the move.
We are committed to make your next BEST HOME buying experience at Domus Optima Real Estate Auctions easy and transparent. The following step-by-step guide will provide you with the essential information on the auction process to ensure that you are comfortable with every step of your new auction journey.
You may also check our Frequently Asked Questions section or contact us if you require any additional information or assistance.