Domus Optima RESERVE Real Estate Auction Basics
Domus Optima's Reserve Real Estate Auction (Type R) represents a variety of the most common English type of auction, where a real estate property is sold to the highest bidder only if the highest bid has met or exceeded the Reserve Price. The Reserve Price is set by the seller prior to the auction and is not disclosed to the bidders until the winner is announced.
All bidders compete on the SAME auction terms and conditions by submitting their ascending bids online with pre-defined bid increments and auto-extending auction closing time (soft closing).
Domus Optima Reserve Real Estate Auction Vs. Traditional Process: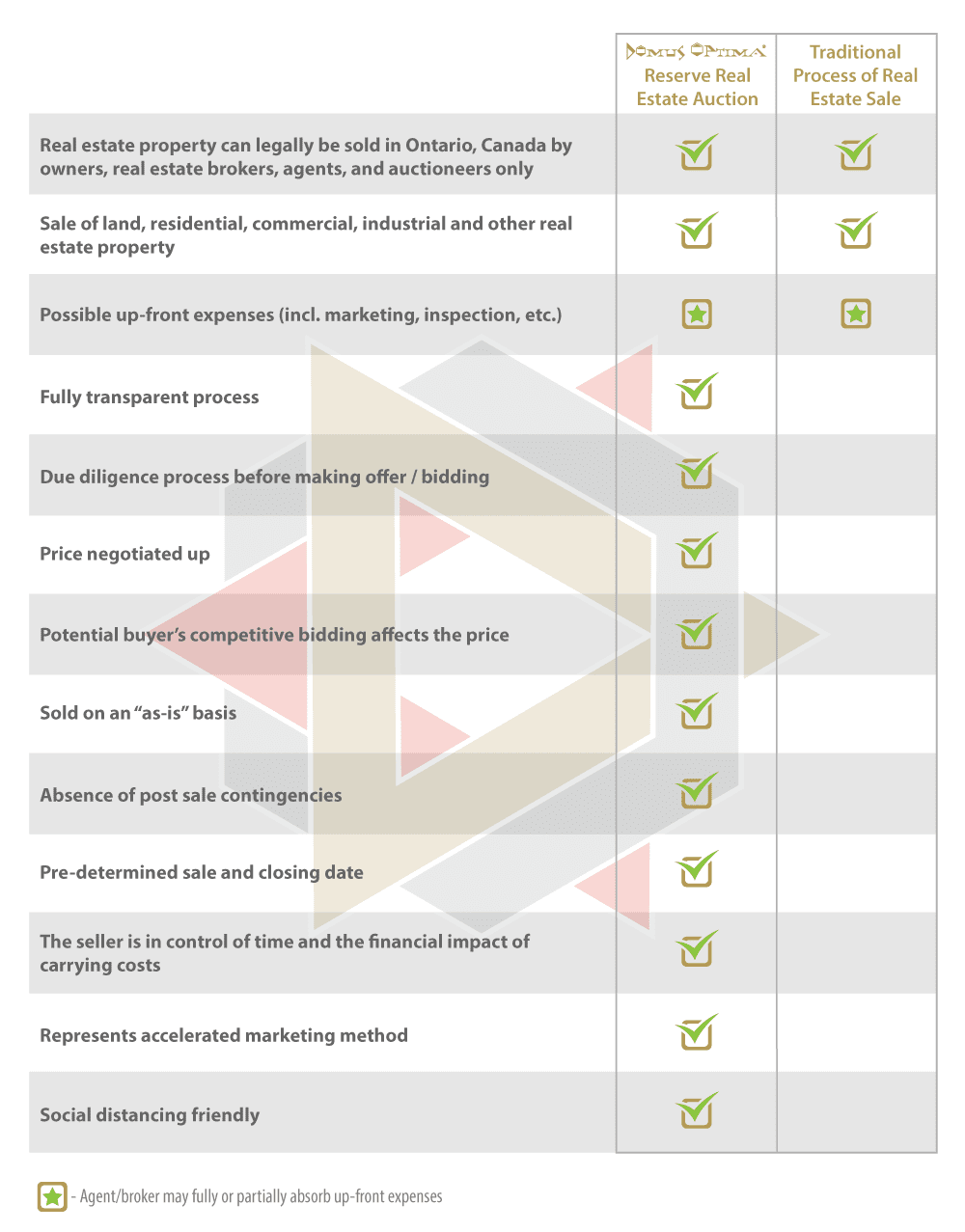 Domus Optima Real Estate Auctions Basics: