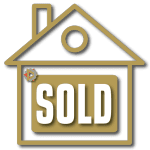 We at Domus Optima Co. Ltd. are excited to possess the chance to assist municipalities as well as institutional, corporate and private creditors in recovering the unpaid taxes or debts. Domus Optima Distressed Real Estate Auctions allow to secure the highest value for the distressed property within the shortest timespan in transparent and hassle-free selling environment.
Sellers may appreciate the following benefits of the Domus Optima Distressed Real Estate Auction:
Speedy and cost effective way for selling the distressed properties.
Auction participants come prepared and willing to buy the property.
Transparent and hassle-free online selling environment. 
New level of a sale process certainty – auction results are known on a previously scheduled date.
Social distancing friendly.
In addition, municipalities may benefit from a positive community impact as a successful tax sale of a property at Domus Optima Distressed Real Estate Auctions and its possible further rehabilitation may:
Improve the overall aesthetic of the neighbourhood.
Increase values for the surrounding properties.
Increase revenue for the municipal government (which can be used to fund additional community programs and services). 
Increase investment in the community (which can lead to more economic growth and opportunities for residents).
Increase employment opportunities for local residents (rehabilitation of a distressed property, new business opening, etc.).