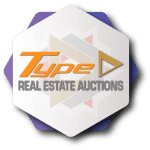 We understand the challenges faced by municipalities or institutional, corporate or private creditors when it comes to sale of real estate property that are in a state of foreclosure, financial or other distress, and we believe that our online auction process can help to alleviate some of these issues, while effectively recovering the unpaid taxes or debts.
Let Domus Optima Real Estate Auctions help you to achieve the highest selling value for the distressed property within the shortest time span in transparent and hassle-free on-line auction environment.
The following step-by-step guide is applicable to Domus Optima Real Estate Auctions of Type D (Distressed Auctions) and will provide you with the essential information on the auction process to ensure that you are comfortable with every step of your new auction journey.
You may also check our Frequently Asked Questions section or contact us if you require any additional information or assistance.